Moderator: manxiberty
Another coat of paint on the floorpan before the lift kit and body go back on.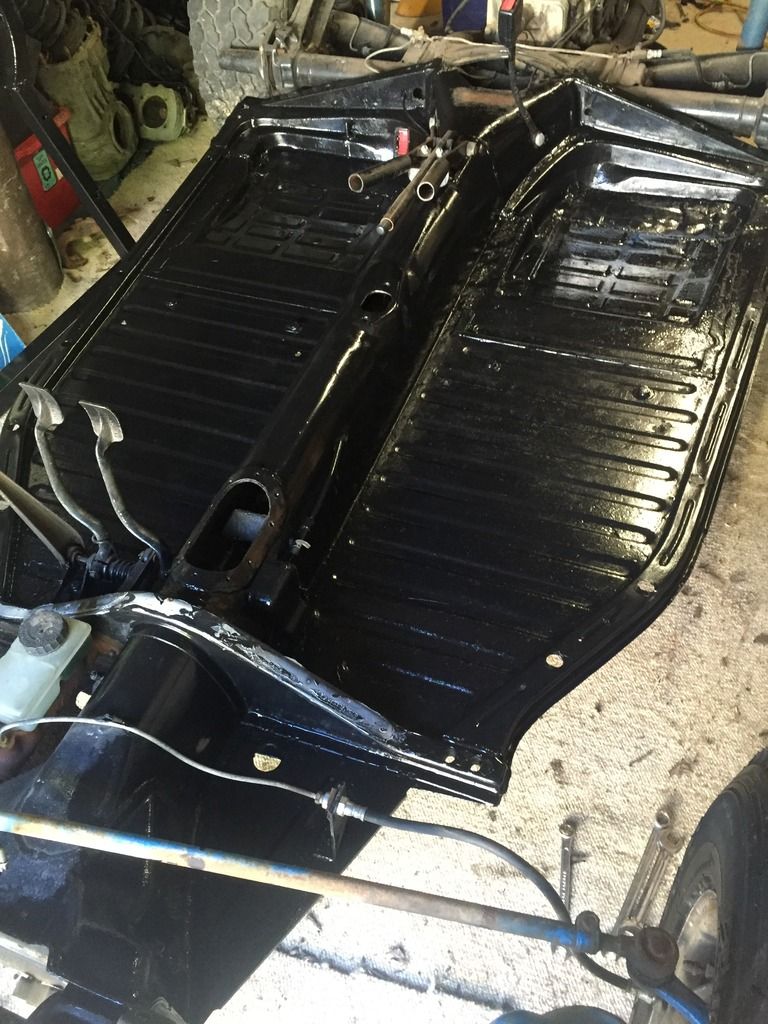 Manx Club Member

Posts: 971
Joined: Tue Nov 30, 1999 10:00 am
Location: Yeppoon, Central Queensland
Looking good mate.
Can't wait to see this up the beach!
Smiley
If you said I was a Volkswagen man, you'd be right.
Back on 4 wheels again. Disc brake front and Type3 drum rear all bled and working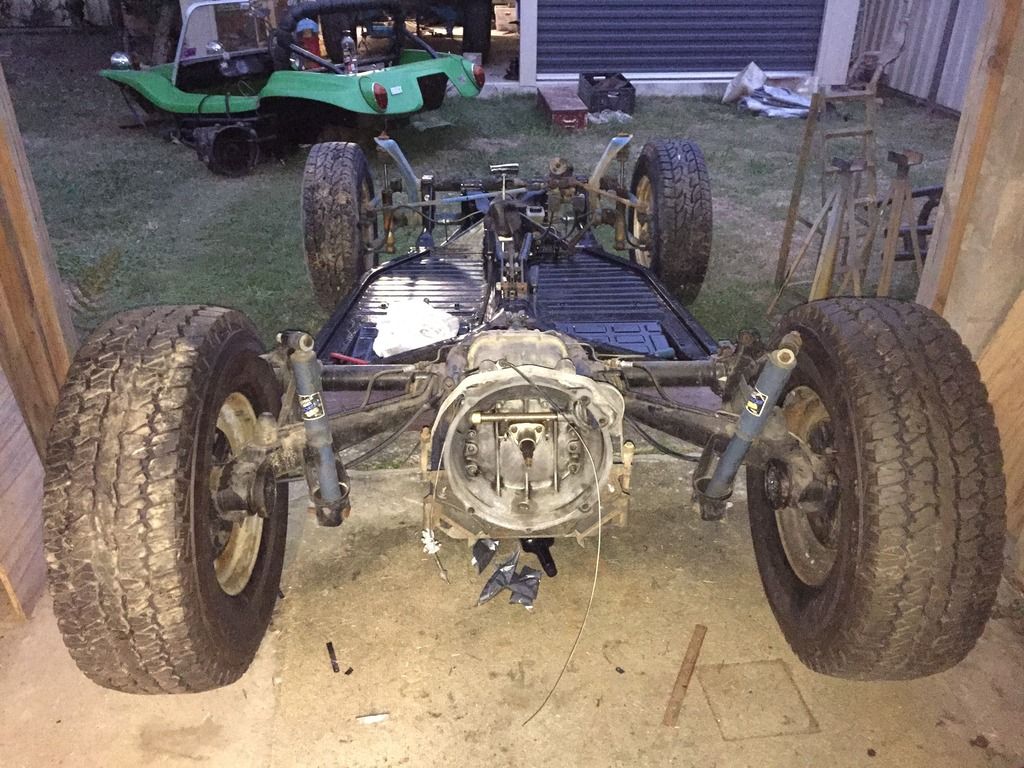 Kombi CV joints inner & outer now installed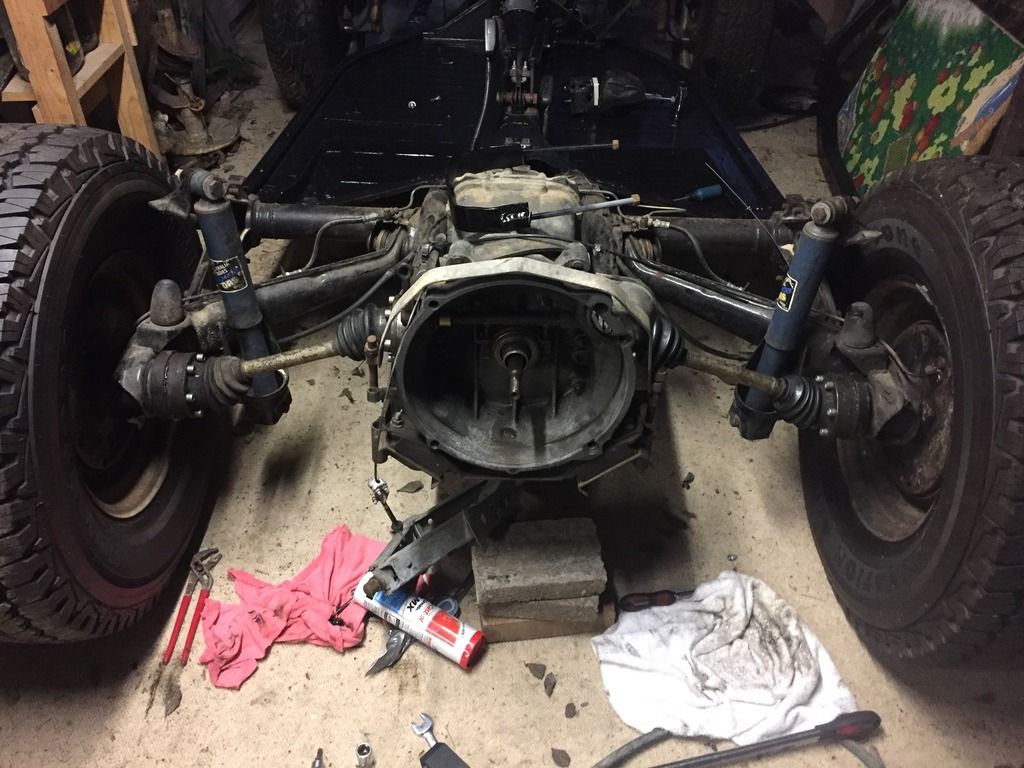 Nice. What box you running Graham?
1800 Kombi box for the time being
Modified my gearshift shaft to operate the Kombi box above the tunnel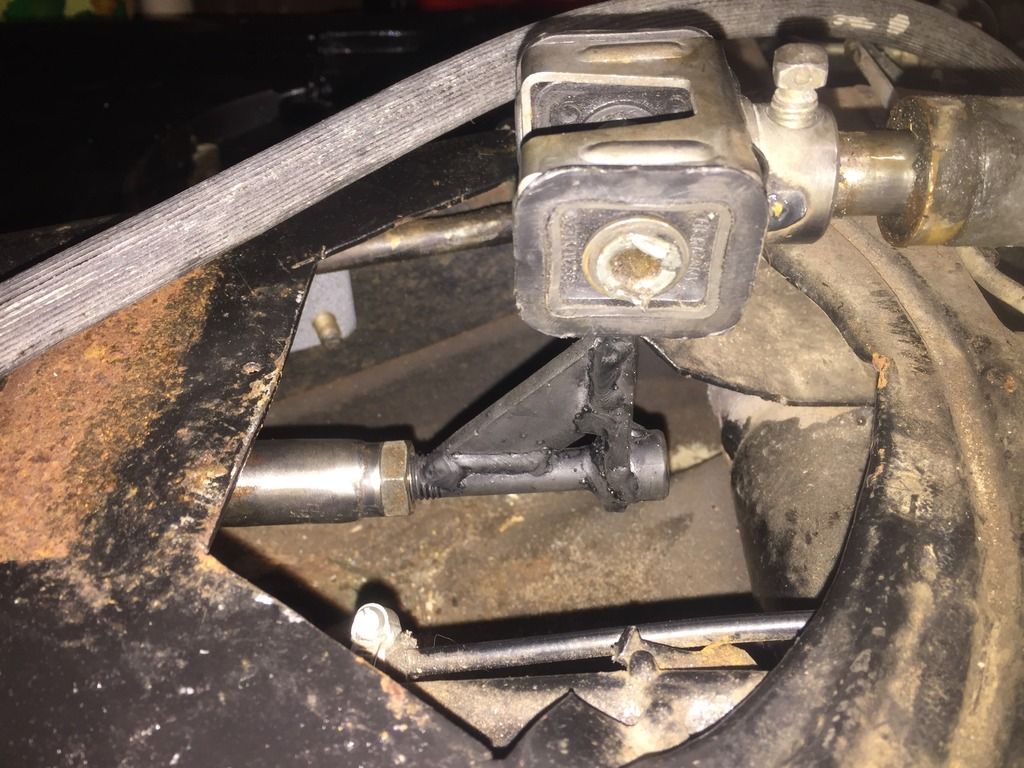 That linkage looks the go allowing for easy adjustment....assume the shaft was cut back, drilled & threaded? Don't think mine has the thread in the end but I might have to look at doing something similar
The build's all looking the goods so far
Pud
I cut the end of the shaft off, machined a slug to weld in the end and threaded the centre for the bolt to go into
Another view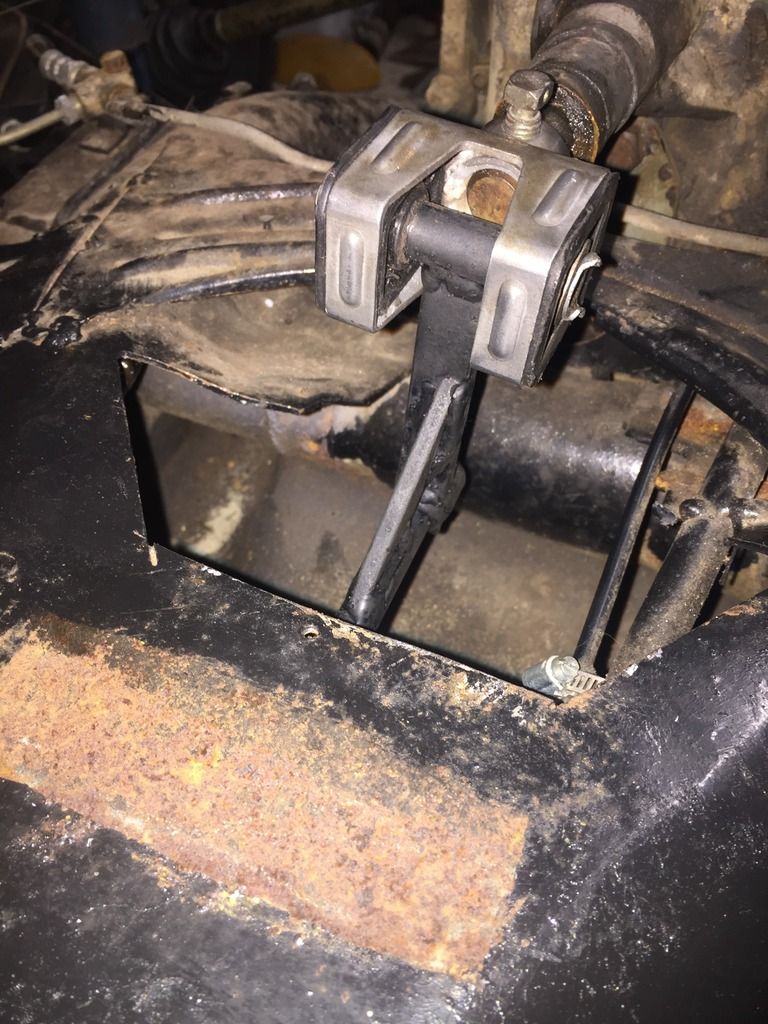 Looks like you have a bit more offset than me but I like the linkage, wondering if there's room to wind the end on in the tunnel or if the shaft gets fed in from the back without the gearbox fitted?
Was just enough room to wind the end onto the shaft inside the tunnel
G'day Graeme,.... Been a hell of a lot of water under the bridge since this '16 post.... Would love to have a peek at all the stuff you've had going on and building ....
Pud
---
Return to "Manx Club Forum Buggies and Bajas"
Who is online
Users browsing this forum: No registered users and 6 guests