so last manx club trip on straddy we jumped the gun and headed off prematurely after the required 1 hr after high tide. in doing this myself and turbo craig both found ourselves in the same boat with trailers attached our cars were working hard through the slushy water logged sand....turby had burned through a set of spark plugs and my manx was working hard with the thermofan almost not turning off.....even with our trailers the other buggies struggled behind us and opted to slow right down and tough it out.....worried about getting bogged me and craigo put the extra 100hp or so to use.....as getting stuck isnt what we are about......
as a result i forced an issue with my waterpump as the mechanical seal had started to show an odd drip here and there....
so as craigo did a sparkplug change just off the beach.....i watched a pretty constant drip of coolant drip from my system.....not enough to worry the system with it not having any dramas keeping cool getting home that evening but when up to full pressure and stressed it opens up and bleeds....
so today with the next straddy trip on the horizon i thought id better tackle the job before i found myself on straddy having to "take it easy"
replacing the water pump on an ej22 requires the timing belt to be dropped out and motor retimed via the camshaft pulleys....having been in the geko race team i know a few things about timing these motors....(or should i say how not too
) so once i dropped the rear cage off and dropped the exhaust, the timing covers and the lower coolant line dropped and drained, out came the idler pulleys and belt tensioner then the belt itself allowing me access to the water pump....atleast its not in a liberty and i can sit on the ground and look at what im doing...so although it sounds like a big job its not....took me about 2 hours start to finish...well i decided while its apart id be responsible and put a new thermostat and gasket and replace the small elbow going into the waterpump as this isn't far from the headers in my manx so its still originally off the liberty so its due for replacement....
just before disassembly....no pushrods here!!!!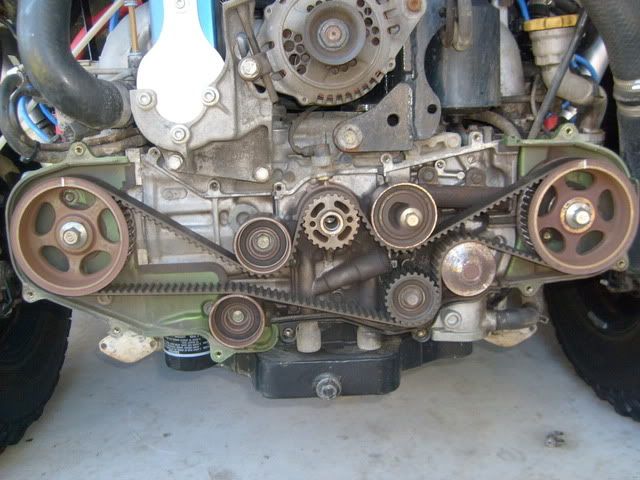 Belt and idler pulleys removed and cleaned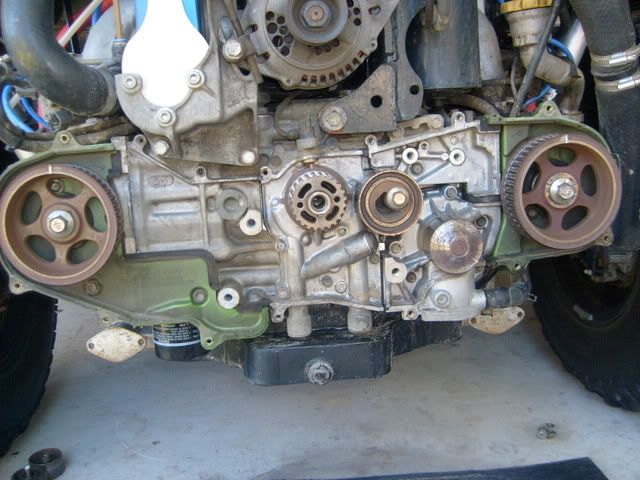 No sign of oil in the coolant which is always good from a head gasket point of view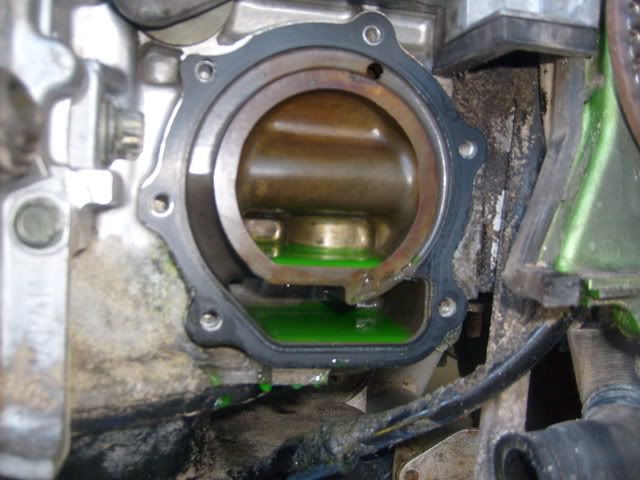 The offending component...as you can see the green water marks give it away...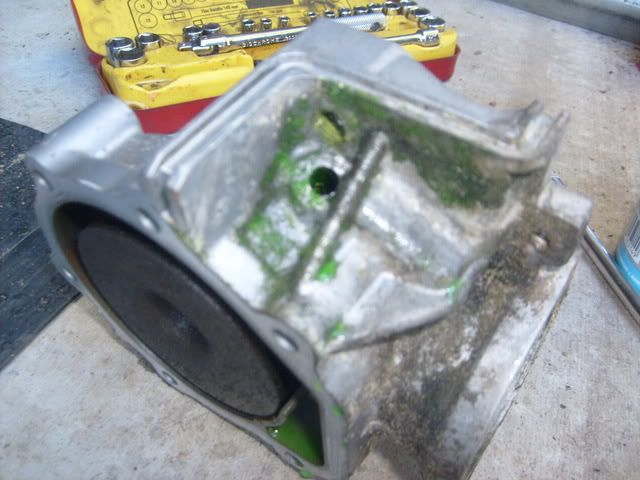 If you look inside of the old pump you will notice a little bump on the right side of the mechanical seal....this is the gallery where if a leak starts you will start to see coolant....this what youd see from the ground laying under the vehicle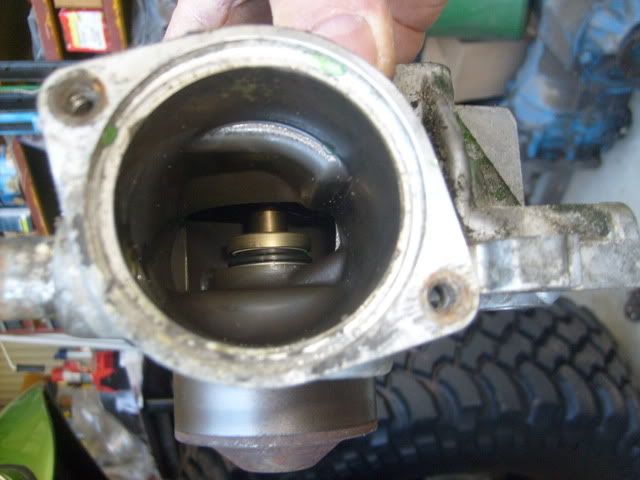 New one installed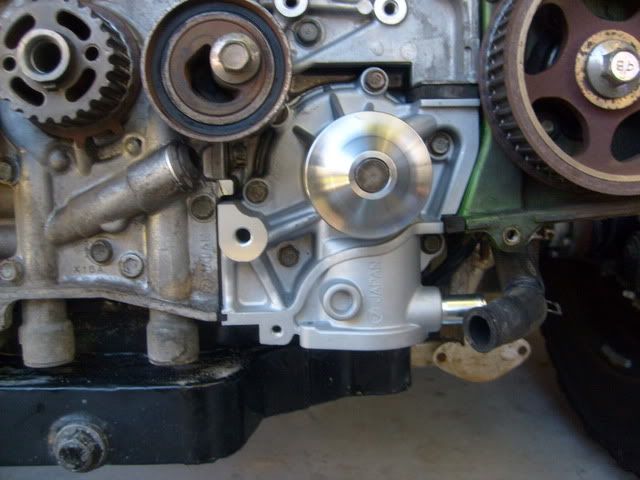 Belt, pulleys and tensioner installed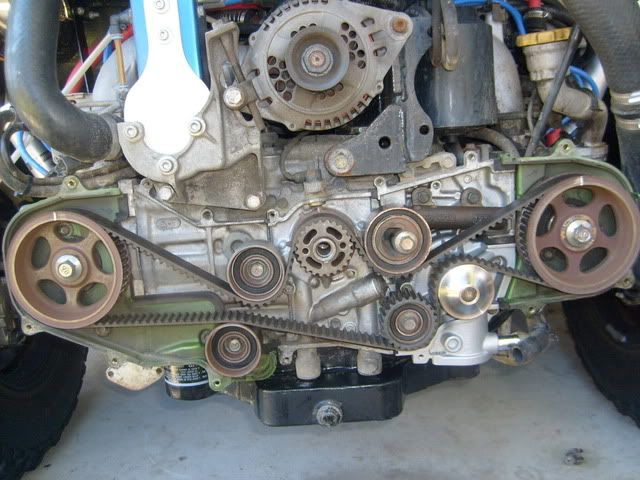 And we are done....well put the covers back on the harmonic balancer back on tension up the alternator belt, exhaust back on, 02 sensor plugged in, and cage put on.....
While it took a little effort its not a bad thing to inspect inside the covers from time to time and see how much sand etc is in there....check the belt condition, oil seal leakage on the crank. And apart from the water pump everything else is good.....
Will pick up a new thermostat and gasket this week and fill the system up with coolant and its ready to rock.....
So heres an opportunity for all you aircooled boys to rag on me about having coolant, being a water bottle etc etc yeah yeah but for those who have jumped in my manx will appreciate the little extra power an ej22 provides....so in my mind its worth it.....
So now all i have to do is tune my carbies, set the timing, adjust the points and check the clearances on the tappets....ah wait....no i don't it does all that itself....water cooled sucks i know hahaha
Bring on straddy.....!!!!