Moderator: manxiberty
Most buggies will never use the full travel/angle capabilities of them, but yes there is a better way of installing them, Google 'clocking cv's' I'm pretty sure it's in Mr Smiley's build but that is longer than the Internet!
It will all be ok in the end.. if is not ok its not the end!
Manx Club Member

Posts: 971
Joined: Tue Nov 30, 1999 10:00 am
Location: Yeppoon, Central Queensland
Hey! Not sure if that is a compliment or not!!
Ask and you shall receive
http://www.outfrontmotorsports.com/cv_assembly.htm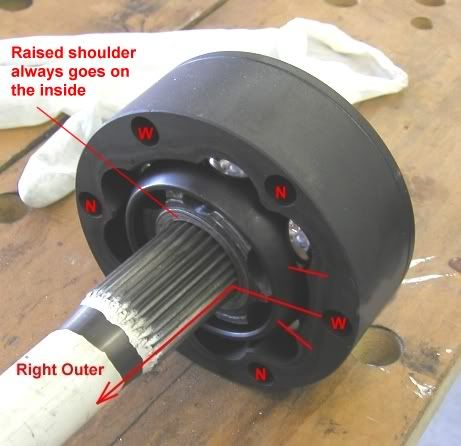 Smiley
If you said I was a Volkswagen man, you'd be right.
---
Return to "Engine and Driveline"
Who is online
Users browsing this forum: No registered users and 5 guests