Got a trip going it was going to be the 3 corners Inaminka and the Dig Tree but Hughie hasn't been kind to us and the desert is all flooded, so we're now looking at some sort of cruise down to Adelaide and doing the great ocean road, looking at leaving the 2nd of July (date subject to change) no exact time period to do the trip and no exact route it just depends on which way the wind blows (or the rain). At the moment it is Mackaybaja waterrat and myself all welcome, we have only just got everything together hence the short notice. Maybe 2 weeks travel time again subject to change during the trip.
Awesome Tratty, sounds like my kind of trip ~ coupla buggys, chasing the sun
in search of Dunes!! Respect bud
Always throttle out
We spent a week exploring the Great Ocean Rd in our buggies in 2013. Really great place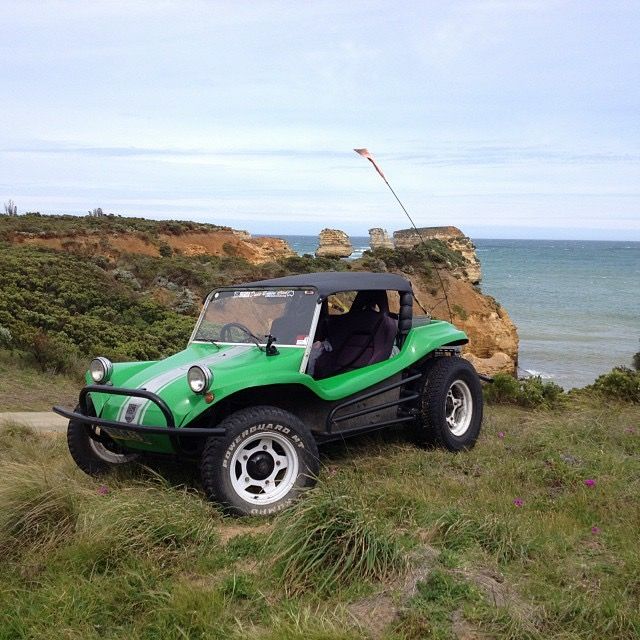 Sounds like a really great trip in the planning....& almost within reach from Tassie but afraid the timing's out for me, am tied down from now till at least October
(plus am still not confident ol' chubby has the durability to stand up to the milage) .... Enjoy, & be awesome if there was time to keep us posted on progress
Pud
Where's the trip report and pics?
Thanks for the bump Nuts, have done one - just need to organise some pics
As they say "watch this space"
I may not have gone where I intended to go ... but I've ended up where I needed to be.
Douglas Adams.
---
Who is online
Users browsing this forum: No registered users and 2 guests